Paintless Dent Repair St. Charles
What are the benefits of Paintless Dent Repair?
A paintless dent repair is an excellent option for vehicles that have been damaged by hail, a shopping cart, or those annoying parking lot door dings. While traditional repairs can be complicated, paintless dent repair is quick, affordable, and gives a boost to the overall appearance and resale value of your vehicle. With paintless dent repair by Excel Auto Body, our customers can feel confident in their vehicle's repair process thanks to our highly trained technicians.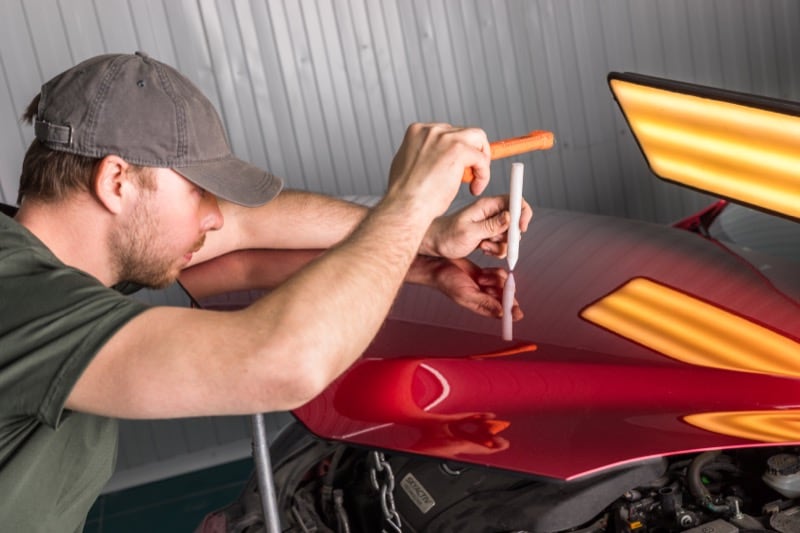 Since there are no fillers or paint required, PDR is much more cost-effective than traditional dent repairs. With more traditional repair projects, the cost can add up pretty quickly, so we always suggest consulting with one of our PDR experts to see if you qualify for the less invasive repair option. During this process, one of our trained techs will be using specialized tools to gently massage the area behind the dent until it returns to its original form without damage to any other parts of your vehicle.
Advantages of Paintless Dent Repair
Paintless dent repair is something not many can perform at a mastery level and is a craft that takes years of experience to achieve a quality repair. Put our experience to your advantage. We Excel at PDR!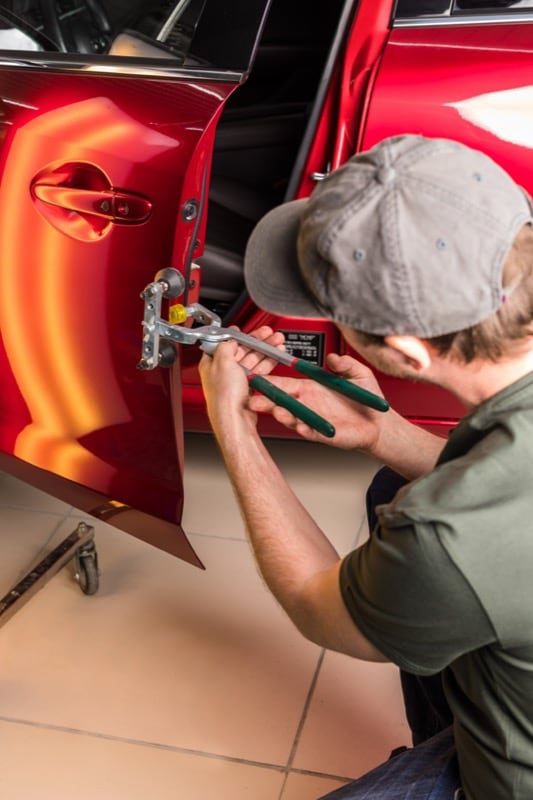 You can rest assured that our work is guaranteed and that our customer service is our greatest asset. Find out how we can help you get your vehicle back on the road.
SO impressed with this place! They were efficient, friendly, kept me in the loop and did AWESOME work! My car looked perfect when I picked up! Hopefully I won't have to come back, but if I ever have something happen to my car, I will absolutely return!
Friendly faces. Fast, easy inspection of my car damages. Scheduled repairs. Reduced my worries of what's next. Highly recommended.